DAWN HOUGH
Director, ACON's Pride Inclusion Programs
Academic & Professional Qualifications:
B.Ed (Adult Ed) – Major HR – UTS
Masters – Cognitive Science – UNSW
Four years pre-doctoral work in Cognitive Psychology UNSW
Accreditation Professional Speaker APS (NSAA)
Accreditation Training Professional (MAITD)
Accredited Prince2 Practitioner
Psych / Behavioural Instruments: MBTI, DiSC, TMS, NLP.
2 years: Part-time Lecturer Postgrad Adult Ed, UTS
Guest Lecturer University of Syd Postgraduate Diversity
Publications:
Let's Talk Gender, 2015
Employers Guide to Intersex Inclusion, 2014 (co-authored with Morgan Carpenter, OII)
Managers Guide to LGBTI Workplace Inclusion, 2013
Engaging Allies for Change, 2013
Establishing and maintaining successful LGBTI networks in Australian Workplaces
Acknowledgements:
2014 100 Women of Influence Award – Australian Financial Review/Westpac
Dawn Hough is the Director of ACON's Pride Inclusion Programs (Pride in Diversity, Pride in Sport, Pride in Health + Wellbeing). All programs provide employer support for all aspects of Lesbian, Gay, Bisexual, Transgender and Intersex (LGBTI) inclusion either within the workplace, Australian Sport or through health and wellbeing service provision.
Dawn started within ACON in 2009 specifically to develop and establish the national Pride in Diversity Program and to develop the Australian Workplace Equality Index (national benchmark on LGBTI workplace inclusion). Since that time, the program has grown substantially and gained an international reputation for its leading practice and gold standard index. Dawn has authored five workplace publications on aspects of LGBTI workplace inclusion and with her team, extended the Pride in Diversity Program to Sports incorporating a Pride in Sport Program and world first national sports index.
Dawn sets the strategic direction for all divisional programs, continues to author workplace publications and manages the indices across all programs to set and develop leading practices in LGBTI inclusivity.
Dawn currently participates on Corporate Diversity Boards and has spoken both nationally and internationally (UK, US, Hong Kong, Manila, Singapore, Amsterdam) on LGBTI inclusion. She meets regularly with international counterparts in order to monitor, gauge and shift practice in LGBTI inclusion gauging best practice internationally and contributing to international recommendations and discussions on future trends.  Dawn is passionate about the utilisation of indices and data to measure and drive practice.  Dawn lives with her partner of 32+ years, Judy and their two dogs in the inner city.
MARK LATCHFORD
Associate Director, Pride in Diversity
Mark Latchford joins Pride of Diversity after a 35 year career at IBM, based in Sydney, Adelaide, Tokyo, Paris and Hong Kong. Key operational roles there included Vice President of Software ANZ; General Manager, Lotus Europe, Middle East and Africa; Vice President, Systems A/NZ and General Manager, Technology Services, Asia Pacific. While at IBM, he was also the Australian Executive Sponsor of the LGBTI community (at the time when IBM was placed Number 1 on the inaugural AWEI Index 2011) and sat on the Pride in Diversity Advisory Forum. Mark has also held a number of board positions including Mid-Summa Festival, the Australian Israel Chamber of Commerce, and the HeadOn Foundation and is a member of the Australian Institute of Company Directors.
Mark is a Bachelor of Arts graduate from the University of Sydney (with majors in Government and Economic Geography) and has also attended  post-graduate programmes at Stanford University in the USA and INSEAD in France. His other interests include current affairs, history, travel, scuba diving, skiing and spending time with his three (nearly-grownup) children.
ISHWAR SINGH
Program Manager, Melbourne
Ishwar Singh started his professional career as a lawyer at international law firm, Allens. He has acted for some of the world's largest and most complex organisations in a number of high-profile commercial disputes, including Samsung Electronics, the Government Investment Corporation of Singapore, Rio Tinto, Wesfarmers and Coles. He has a unique insight into the business operations of some of Australia's leading employers across a variety of industries and sectors.
Before joining Pride in Diversity, Ishwar led Allens' LGBTI employee network, ALLin. He created a strategic plan for the network and was heavily involved in client engagement initiatives and Allens becoming the first major law firm to publicly support marriage equality in Australia. He also compiled Allens' first ever submission to receive a ranking on the Australian Workplace Equality Index, positioning the firm as the highest ranking law firm for LGBTI inclusion in 2015.
Ishwar heads up Pride in Diversity's Melbourne Office as a Program Manager and overseas a portfolio of corporates, state government departments and universities in Victoria. He assists organisations in creating and developing LGBTI inclusive policies and practices, facilitates LGBTI education sessions for executive, HR and general staff and provides ongoing strategic support in LGBTI workplace inclusion initiatives.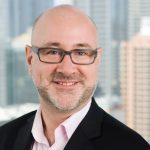 CHRIS NELSON
Senior Relationship Manager, Pride in Diversity
Chris Nelson is a senior Human Resources leader with over 20 years' experience in the finance and insurance industry across both specialist and generalist areas, including talent management, succession planning, remuneration strategy, engagement, leadership, change and building diverse and inclusive businesses.
Chris was a foundation committee member of the Commonwealth Bank's LGBTI network, Unity.
Prior to his career in Human Resources, Chris worked in various leadership business operations roles and as a project manager.
He is also an experienced executive coach and LGBTI counsellor.
Chris is a Certified Member of the Australian Human Resources Institute (CAHRI), a member of the Australian Institute of Management, a member of the Ethics Centre, and has been a NFP Board Director. Chris has a Bachelor of Theology, a Graduate Certificate in Adult Education and an MBA from Macquarie Graduate School of Management.
Chris is known for his ability to keep Human Resources practical and human-centred. He has a strong corporate background and has a great passion for coaching executives to influence not only their leadership capability, but also to impact the business more broadly by changing the thinking on employee engagement and building the sort of culture that supports a great business.
 
JON LE BRETON
Relationship Manager, Pride in Diversity
Jon Le Breton comes with over 15 years' worth of extensive experience in Learning and Development, Coaching and Consulting.  Jon has also worked with a diverse range of companies within the public and private sector at organisations including ANZ, CBA, Westpac, NSW Health, Transport for NSW, and Sydney International Airport.
Jon's expert consultative approach assists organisations, leaders and individuals to reach their full potential through the development and roll out of training and change initiatives.
What sets Jon apart from other professionals in this field is his caring and consultative approach.   When working with Jon you can be assured he will understand your unique requirements and design a solution that will benefit all stakeholders.
In addition, Jon also brings with him an entrepreneurial and innovative mindset gained from running a successful consulting business for 5 years.
He is also an experienced and passionate facilitator of LGBTI topics.  In 2013 Jon founded a LGBTI support group in order to reduce isolation in regional areas.  The group included a range of programs, forums and events and gained the support of government representatives, community groups and leading LGBTI public sporting figures.  Jon's involvement in this space also includes speaking at events and being interviewed by the media on issues that impact the LGBTI community in Australia, U.K and U.S.A.
As Workplace Education & Relationship Manager, Jon oversees a portfolio of Local, State and Federal Government departments and agencies.
Jon brings his wealth of experience in the facilitation of roundtables, strategy planning, training, best practice advice and support in all aspects of LGBTI workplace inclusion.
SHAI FENIGER
Relationship Manager, Pride in Diversity
Shai Feniger comes with over 15 years of experience working and volunteering with marginalised groups, with a focus on LGBTI, Indigenous peoples and mental health. He is experienced with Team Management, Program Development, Training and Facilitation, Community Development and Service Provision, and with experience in LGBTI inclusion in the workplace.
Prior to working for Pride in Diversity, Shai worked for Aftercare, the oldest serving mental health NGO in Australia as a Service Manager of the Central Sydney and the South East Sydney areas, which included six programs and five one-day operations supporting individuals with a lived experience of ill mental health, including severe and persistent illnesses. This involved Team Management, Line Management, Strategy Development, Stakeholder Management and Quality Improvement.
Passionate about inclusion and diversity, Shai was a pivotal part of constructing Aftercare's LGBTI D&I strategic plan, including developing an LGBTI training for all staff as part of the organisation's intention to get accredited by QIP and get the Rainbow Tick.
Shai's role as a Relationship Manager oversees a portfolio of member organisations in the higher education sector as well as resource companies. As most of us spend around 30% of the time at the workplace, Shai looks at professional environments as platforms for social and cultural change. Shai helps businesses to go through an in-depth review of their policies, practices and services, in order to analyse the experience of LGBTI individuals in the workplace. By working towards inclusion, the environment and culture change into enabling platforms which encourage empowerment, improve employees' wellbeing and celebrate individuals' authentic selves in the workplace.

SARAH MCCARTHY
Relationship Manager, Pride in Diversity, Pride in Health + Wellbeing
Sarah McCarthy is the Sapphire convenor and Workplace Education and Relationship Manager at Pride Inclusion Programs. Sarah has extensive training, facilitation and consulting experience with a background in both community services and the corporate sector. Sarah is a certified executive coach with qualifications in psychology, leadership, and person-centred facilitation.
Bringing her strong people skills, curiosity and love of learning, Sarah is highly driven by her desire to affect systemic and sustainable change, starting at the organisational and community level. Sarah's community development and leadership experience from her time coordinating a federally-funded mental health service led to her role as a coach for new and emerging leaders, which she does outside her work in LGBTI inclusion.
As Relationship Manager at Pride Inclusion Programs, Sarah oversees a diverse portfolio of health & community services, corporates and private sector organisations, whilst also contributing to the Sapphire initiative, which seeks to increase the number of out female role models and engage more LBTQ women in employee resource groups across the country.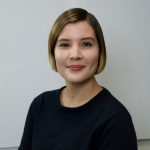 ASHLEIGH STERNES
Relationship Manager, Pride in Diversity
Ashleigh Sternes joins the Pride in Diversity team with a demonstrated history working in the financial services industry. She is skilled in customer experience, change management, and training delivery. She has a strong corporate background and a passion for creating sustainable change in the workplace.
Prior to joining the Pride in Diversity team Ashleigh acted as the Victorian State Lead for Commonwealth Bank's LGBTI network, Unity. As part of this role she delivered LGBTI awareness training to a range of Commonwealth Bank employees from frontline staff to senior management.
Ashleigh has a Bachelor of Behavioural Science from the University of Queensland, and is currently studying a Juris Doctor part time through the Australian National University.
As a Relationship Manager for Pride in Diversity, Ashleigh oversees a portfolio of clients across the banking and financial services industry, and the legal sector.